Our Antioxidant Anti-Aging Serum combats free radical damage by combining potent antioxidants with Genetic Beauty's own Proprietary Blend of super-ingredients. It has been formulated to help create a healthy glow, leaving skin free of damaging toxins and environmental stressors. Packed with antioxidants, it works to improve the appearance of your skin's elasticity, texture, and tone.
- 1 fl oz/30 ml

Clean your skin with Genetic Beauty Cleanser.

Apply Antioxidant Serum to the face and neck
using an upward, circular motion.

Follow with Genetic Beauty Moisturizer.
Use twice daily for best results.
Genetic Beauty's Proprietary Blend is a powerhouse of anti-aging ingredients, designed to enhance the antioxidant power of this serum.
---
CUCUMBER & GREEN TEA EXTRACTS
Cucumber and Green Tea Extracts have anti-inflammatory properties, helping to balance skin's tone and texture.
Beta Glucans have soothing, moisturizing, and anti-irritant properties, creating a more youthful appearance to the skin.
Chamomile is rich in flavonoids and antioxidants, which help protect the skin against free radicals that cause aging.
Coenzyme Q10 is a naturally-occurring enzyme found in every cell of the human body, and plays a key role in cellular regeneration. It also aids in absorption of Vitamins C & E.
Vitamin E is a powerful antioxidant and a rich, emollient moisturizer.
Aloe Vera is a powerful antioxidant, combating free radicals to slow the signs of aging skin. It's also been shown to improve collagen production and skin elasticity.
Fruit Stem Cells have a strong antioxidant and anti-inflammatory effect, helping to protect against sun damage and prevent future dark spots.
Antioxidants, such as Vitamin C, can significantly reduce the signs of aging, while brightening your skin, calming irritation, and smoothing fine lines.
Bisabolol acts as an anti-irritant, protecting the skin from everyday damage, while stimulating the skin's natural healing process. Restores suppleness and prevents the signs of aging.

Purified Water, Glycerin, Propanediol, L-Ascorbic Acid, Sea Water, Polysorbate-20, Bisabolol, Hydroxypropyl Cyclodextrin, Palmitoyl Tripeptide-38, Camellia Sinensis (Green Tea) Leaf Extract, Cucumis Sativus (Cucumber) Fruit Extract, Beta Glucan, Vaccinium Vitis Idaea Fruit Extract, Xanthan Gum, Sodium Benzoate, Citric Acid, Gluconolactone, Calcium Gluconate, Phenoxyethanol, Sodium Carboxymethylcellulose, Chamomille Recutita (Matricaria) Flower Extract, Aloe Barbadensis Powder, Tetrasodium EDTA, C12-15 Alkyl Benzoate, Ubiquinone, Tocopheryl Acetate (Vitamin E)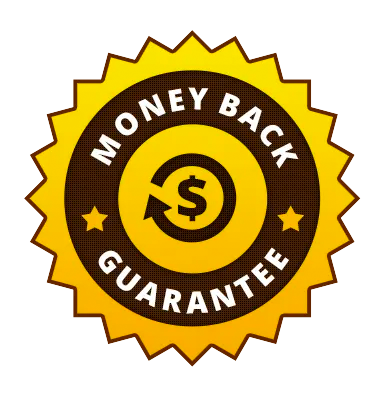 90 Day Money-Back Guarantee
We're so convinced that you're going to love your new Genetic Beauty skincare routine, that we're giving you 90 days to try it - risk free!

If you're not totally obsessed with how your skin looks and feels, we'll give you your money back. No questions asked.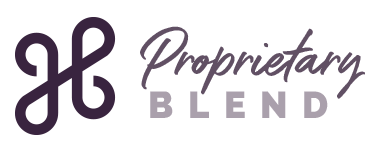 Genetic Beauty's proprietary blend of anti-aging ingredients was created to reverse free radical damage, lift and firm skin, even skin tone, and reduce fine lines and wrinkles. Our exclusive ingredients create results unlike anything you've experienced before. Genetic Beauty has discovered the Fountain of Youth, and has added it to every one of our perfectly-blended Anti-Aging Serums and Moisturizers.
---

Mineral-enriched water sourced exclusively from a remote island off of the coast of France. It reduces pore size, reduces skin dullness, and increases skin luminosity. It boosts cellular viability, and protects skin against pollution. It has an anti-inflammatory effect on the skin.
X50 Myocept targets skin neurons for an improved Botox-like effect. It aids in inhibiting muscle contraction, which is often the cause of wrinkles. It works to minimize movement of skin neuron cells and on sensory nerve endings in the skin, preventing fine lines and wrinkles from forming.

TETRAHEXYLDECYL ASCORBATE
(VITAMIN C)
Tetrahexyldecyl Ascorbate is the most powerful form of Vitamin C available and is able to successfully penetrate the skin to the deepest layers where collagen is made. Vitamin C functions as an antioxidant, helping to repair oxidative stress that destroys collagen and leads to wrinkles and sagging skin. Vitamin C stimulates collagen production. Since collagen is what the skin needs to stay firm and youthful, it helps to reduce wrinkles and firm skin. Vitamin C is also effective at lightening skin pigmentation. Tetrahexyldecyl also stimulates the production of glycosaminoglycans, compounds present naturally in skin that hold on to water, retaining skin's natural moisture.

Hyaluronic Acid can hold up to 1,000 times its molecular weight in water. It penetrates the skin and binds water to skin cells, infusing all layers of the skin with hydration and essential moisture. Hyaluronic Acid also acts as a humectant, drawing moisture in from other sources. Hyaluronic Acid can help with the appearance of skin tightness. It helps firm and fill fine lines for a more youthful appearance. When skin is protected and hydrated, increased skin cell production can take place, leading to smoother, more plump skin cells. Low Molecular Hyaluronic Acid is smaller than other Hyaluronic Acid compounds and penetrates deeper into the skin. It has been found to effectively change the depth of wrinkles, increase moisture, increase elasticity around the eyes, and absorb into the skin better than larger HA molecules.

Lingonberry Stem Cells are plant stem cells from the Lingonberry fruit, which is a superfruit rich in vitamin C, vitamin E, and polyphenols. They contain properties which can protect and repair against the damaging effects of the sun. They can increase the natural antioxidant properties of skin cells and decrease factors that cause skin irritation. They aid in reducing the appearance of wrinkles and spots, improving loss of firmness, dehydration, and roughness.